Gateway to the Registry World
Welcome to RegistryGate
RegistryGate GmbH was founded in 2009 with headquarters in Munich and has evolved to one of the largest registrars of the German internet und domain business. The core business of RegistryGate consists of registering und managing internet addresses, offering a portfolio of more than 1,000 different top-level domains to choose from.
Do you have any questions or are you the owner of a domain under our management?
In the support area we are at your disposal with professional advice. Please also note that we can not provide personal data due to the European GDPR (General Data Protection Regulation).
Why does RegistryGate not have any customers or resellers?
RegistryGate does not offer direct customer relationships but is a purchasing company and service provider for established resellers. We will gladly forward your inquiry to our resellers.
ICANN Accreditation
RegistryGate is a registrar accredited by ICANN (Internet Corporation for Assigned Names and Numbers) and has thus unresctricted access to 'generic top-level domain' (gTLD) registries. RegistryGate is also a directly accredited member of a large number of country-code specific top-level domain (ccTLD) registries. Direct access to various registry systems enables us to process orders quickly and without delay.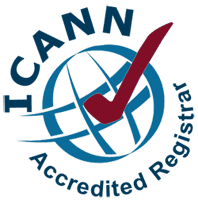 ccTLDs




nTLDs



gTLDs